Awaken Healing Center is located in a Victorian mansion built in 1896, nearby the prosperous City Park and what was once the Denver Public Library, now Public East High School.  The building was previously known as 'The Nutritional Therapy Institute' established in 1999.
One hundred and twenty years ago, the neighborhood once known as mansion row, has the kind of story of nobility and time-tested longevity. Many of the mansions disappeared when commercial zoning came to Colfax, and fortunately this building still remained.
Awaken Healing Center was formed in 2012 by a healing practitioner, who first began her practice in one of the rooms in 2005. Enormous amount of care and renovation went into transforming what was once a school, into a full community of holistic practitioners.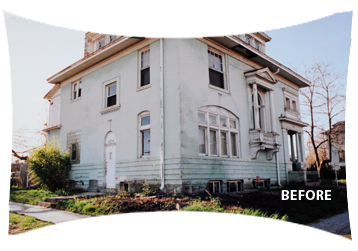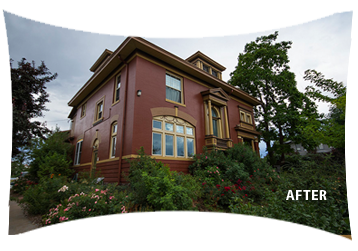 Transforming the property to allow for one cohesive community wasn't easy. There were four intensive months of renovation to fulfill the vision of an integrated center. Each project was decided upon and chosen to honor the legacy and era of the building's history.
There are five entrances to the property. Seven main offices, a top floor private apartment, a sub-garden level with additional treatment rooms, a separate classroom building, and a travelers bed and breakfast suite with a private entrance from the garden.
Awaken is the kind of beautiful place that redefines what rejuvenation looks like, not a clinic or office building, but rather a type of Eden in the city. Surrounded by a full orchard of fruit trees; pears, peaches, apples, plum, along with grape vines and rose bushes, add a water fountain and it fulfills a true sanctuary. It's a place where people come together and nurture what's possible, and with the dedication of people in chosen healing fields, you discover you've come to the right place.